Chocolate – The Race For Perfection Hots Up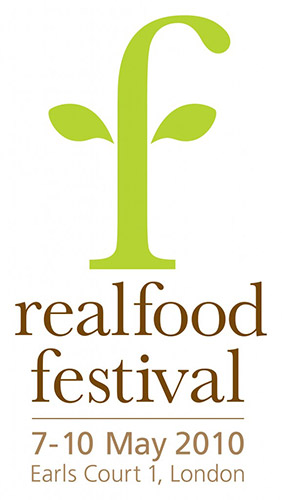 Competition to make the world's most delicious chocolate is hotting up with the arrival of Red Star Chocolate, to be launched at the Real Food Festival at London's Earls Court.
Red Star Chocolate, a small bean to bar, artisanal chocolate producer based in Cleethorpes on the Lincolnshire coast, is the brainchild of motorsport engineer turned chocolate maker Duffy Sheardown. As a lifelong chocolate enthusiast, Duffy was intrigued to hear on BBC radio in 2007 that only Cadbury's roasted their own beans in the UK. His curiosity as to why this was the case soon became a quest to set up his own chocolate making operation from roasting beans to wrapping bars, culminating in the launch of a range of chocolate bars bearing his name. Duffy explains "At first sight the worlds of motorsport and chocolate couldn't be more different, I've moved from science and certainty to art and alchemy. On closer acquaintance, both involve huge passion, long hours, hard work and a certain technical rigour. I log and taste everything obsessively and my goal is, quite simply, to make the best chocolate in the world."
Since his first experiments at home with improvised equipment and cocoa beans from Guatemala, Duffy has seen Willie Harcourt-Cooze come to market with his celebrated brand, confirming that there is strong interest in – and an appetite for – real chocolate with distinctive flavour and character.
Duffy's mission is to find the best beans available in different parts of the world and, so far, he has tested beans from Africa, South America, Central America and the Far East. His aim is to produce single origin chocolate bars from one harvest in one region of one country. As with fine wine and coffee, quality will be kept consistently high but taste will vary subtly from year to year as growing conditions change. The objective will always be to achieve delicious, complex and well-balanced flavours in both dark and milk chocolate using the finest ingredients – usually just cocoa, sugar and (for milk chocolate) milk powder – sourced carefully and, wherever possible, direct from Fairtrade and organic suppliers*. Duffy is committed to paying a premium price to cocoa farmers in recognition of the care and hard work involved in growing, fermenting and drying top quality beans**. He also plans to share profits with farming communities via local charities in the cacao-growing regions he deals with.
Red Star Chocolate's initial range comprises four dark and two milk chocolate bars, all of which will be available to sample and buy at the Real Food Festival. Duffy's Corazon del Ecuador (Heart of Ecuador), made from cocoa beans from the Calceta region of Ecuador and described as having 'deep warm flavours with hints of citrus, soft fruit and bananas', is available in both dark (72% cocoa solids) and milk (43% cocoa solids) versions, and Duffy's Heart of Panama (70% cocoa solids) owes its 'earthy flavours with hints of apple, fig and leather' to beans from Panama. Duffy's Star of Peru, 'delicate flavours of blackcurrants and hazelnuts with warm spices in the aftertaste' is also offered as dark (70%) and milk (43%), while Duffy's Star of Ecuador with 'soft coconut flavours, hints of cinnamon and a malty aftertaste' is available only in dark (70%). Duffy also intends to launch a series of special limited edition chocolate bars to complement the staple range.
Making artisanal chocolate is a labour of love and each bar represents more than three days of painstaking work. Fermented and dried cocoa beans are cleaned and sorted before being roasted, de-shelled and stone ground for more than fifty hours to allow the naturally occurring complex flavours to develop. Hourly tasting (by Duffy and his wife Penny) and careful temperature control throughout the manufacturing process ensure that the desired flavour is obtained, before the final stage of tempering to achieve the right look, texture and 'mouthfeel' for the finished bars.
Duffy makes all his chocolate in small batches of 30kg, allowing him to change recipes quickly in response to special requests. For one customer he has just produced an 80% chocolate – from raw bean to bar in its own bespoke designed wrapper – in less than a week. This level of flexibility is particularly valuable when making couverture chocolate to meet the exact requirements of the specialist chocolatiers with whom Red Star Chocolate is building relationships. Duffy's chocolate is available through his own website and from a growing list of independent stockists including farmers' markets and delicatessens.
Duffy continues to combine motorsport consultancy and lecturing at Coventry University with chocolate making, and his engineering skills and ingenuity have proved invaluable in adapting and refurbishing second-hand chocolate manufacturing equipment. He is committed to building Red Star Chocolate slowly, keeping it small enough to ensure both quality and the company's strong ethical basis.
*Although not all its suppliers qualify for the 'Fairtrade' description (which requires farmers to join and sell to a recognised co-operative), Red Star Chocolate is committed to sourcing only fairly traded and, wherever possible, organic ingredients.
**Star of Peru and Star of Ecuador are currently made from organic cocoa paste, which means that beans are roasted and the initial grinding is done by the farmers where the beans are grown. Although this gives Red Star Chocolate less direct control over the roasting process, in every other respect the manufacturing process is identical.