Duffy Sheardown, Gourmet Chocolate Maker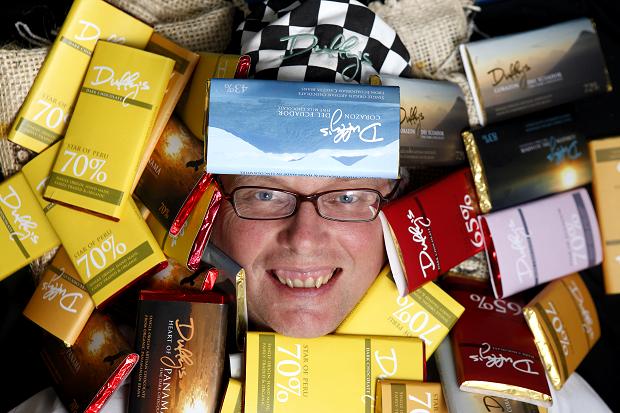 A chance item on the radio led to a switch from Formula One to making some of Britain's finest chocolate.
The transferable skills are not exactly obvious. For 12 years Duffy Sheardown was an engineer in Formula One. After that he worked for the team that broke the diesel-powered land speed record. And now he makes some of the finest chocolates in Britain. Admittedly — and this was part of the attraction — the competition for that accolade is less than intense.
"I was listening to the radio," Duffy says, "and they said that only two companies in Britain were making chocolate direct from the bean." One was Cadbury's, the other was Willie's Wonky Chocolates. He thought there was room for another.